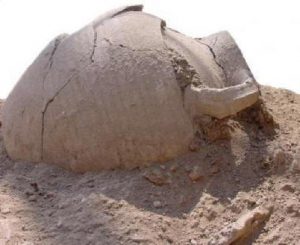 Where Dust Touches Hope
  Taking the journey of  lent is about taking time to reorient ourselves to the blunt facts of reality.  Paradoxically, the first step towards catching  glimpses of the wide open spaces of eternity is to see clearly our own smallness and brokenness.  The world tells us that the way to success is to look out for number one, be aggressive, believe in yourself, grab what you can before someone else gets it.  It tells us that we humans are the measure of all things, we are brilliant, we are all powerful, we are gods.   The bible tells us we are dust and ashes.  The world's view sounds so right, so normal, so exciting, so empowering.  But it ends in cynicism, helplessness and despair.  Scripture's view sounds like such a downer.  But it ends in hope, confidence and joy.  That's the way truth works – even hard truth.  Ash Wednesday is an opportunity to return to a world view based on reality, the world view that brings us both the utter starkness of our mortality and the utter beauty of God's redemptive power.  It is a world view of wide open spaces where we can begin to see everything in proper perspective.
 Ash Wednesday marks the beginning of the days of lent that last until Easter.  It is a somber time of contemplation & reflection as we contemplate our own mortality, and our sinfulness.  For Easter is the good news that Jesus has conquered both – both our mortality and our sinfulness.  It is only when I am willing to take seriously my own mortality and my own sinfulness that I can take seriously the joy of Easter.
A Prayer for Ash Wednesday
"Almighty God, you have created us out of the dust of the earth.  May these ashes remind us of our mortality and our sins and teach us again that only by your gracious gift are we given everlasting life through Jesus Christ, our Savior.  Amen."
 Lent is basically about remembering who we are and who God is.   Lent is where the dust of earth touches the hope of God.  We put ashes on our head as a declaration that we admit that we are mortal, we are but animated dust.  We are utterly dependant on God.  And we are finite and broken and bent.  We are sinners.  And God is God.   God is great and God is good.   We may be dust – but we are his dust.  He loves us and knows us by name.  He wants us to see ourselves and our condition clearly.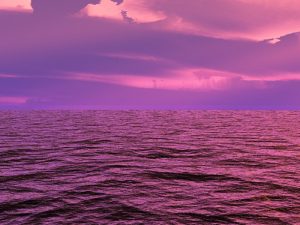 "Be Still … And know that I am God …" – Psalm 46:10

So dust and ashes are a symbol, a sign to remind us of two things:
 a sign of our Mortality
 a sign of our Repentence.
Listen  for these themes of mortality, repentance and dust in our scriptures:
SCRIPTURE LESSONS 
Job 42:1, 5-6
 1     Then Job replied to the LORD…
 5     My ears had heard of you but now my eyes have seen you.
 6     Therefore I despise myself and repent in dust and ashes."
Jonah 3:5-6
 5     The Ninevites believed God. They declared a fast, and all of
 them, from the greatest to the least, put on sackcloth.
 6    When the news reached the king of Nineveh, he rose from his
 throne, took off his royal robes,
 covered himself with sackcloth
 and sat down in the dust.
Psalm 103: 13-17      
 13   As a father has compassion on his children, so the LORD has
 compassion on those who fear him;
 14   for he knows how we are formed, he remembers that we are dust.
 15   As for man, his days are like grass, he flourishes like a flower of the field;
 16   the wind blows over it and it is gone, and its place remembers it  no more.
 17  But from everlasting to everlasting the LORD's love is with
 those who fear him, and his righteousness
 with their children's children…
In addition, the ancient church practices various disciplines during Lent – fasting, prayer vigils, good works.  The idea was not to earn God's favor or work your way to heaven.  The idea is to create a different way of living for these 40 days.  In other words, by doing one thing differently, you change the rhythm of your day and your awareness of the world around you increases.  For example if you chose to fast one day or one meal a week during lent, every time you feel hungry, you use that as a reminder to pray, to remember who God is and remember who we are.  Some people choose to give something up like food or alcohol or chocolate, some people choose to add things like prayer or acts of mercy.  The key is do something different, do  it every week, and do it not to punish yourself, but to draw your attention off yourself onto the bigger world and who God is.
Choosing to give something up for Lent is like choosing to turn the lights off on the inside of your house during a starry night.  When the lights are on inside, you can't see anything outside your window.  When you turn the lights off, suddenly you can see the starlit world around you.  By eliminating the inward glow that comes from some comfort we can suddenly see the stars outside ourselves.  By taking our attention off our normal routine we become aware of God and the world around us.
What will you do for lent ?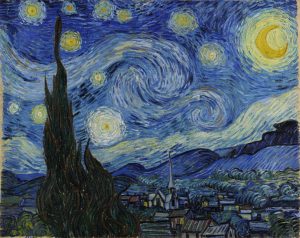 Spiritual Disciplines for Lent