Join us for lunch @ 12:30 PM on:
Sunday February 9

Sunday February 16

Sunday February 23
This course can help you on the journey of faith in a number of ways:
Meet other people who are new to our church


Becoming part of a new church can be hard.  It can feel awkward being the new kid on the block.  Here you will get to meet other folks who are also new to our church.  Langdon Palmer will lead the class so this is also a chance to get to know our Pastor.

Christianity 101


We will explore the basics of the faith and what it means to be a Christian

Learn about our particular Church


This is a great way to quickly learn about our history, our beliefs, our mission and our membership.

Gateway to membership


You can just come to the class to learn about our church with no obligations, but you can also use it as a step to becoming an official member of our church – which allows you to vote for leaders and serve as a leader, and so shape the direction of our church.
HOW IT WORKS



We will meet over lunch for three Sundays: February 9, February 16 and February 23. Child care will be available for children up to age 5.  Register by contacting the church office at 215-482-0293 or office@levpres.org.  This course is free and all materials will be provided at the first class.  Depending on size, we either meet in the Library or the Ellison Room – both of which are right off of Westminster Hall (where the Cafe is held).
Our Schedule will be:

12:30 PM February 9th

 

– What does it mean to be a Christian? Christianity 101.  What do we have in common with other Christians down through the ages and around the globe?
12:30 PM February 16th –What does it mean to be a Presbyterian ?
What was the Reformation all about anyway?  What makes the Presbyterian Church unique both in terms of beliefs and practices?
12:30 PM February 23rd –

What does it mean to be a member of Leverington Church?

What is unique about our particular church?  What is the vision? How do I get involved?  What opportunities and groups are there?  What does church membership mean?


---

Then for those wishing to move on to membership:

Tuesday March 10th @ 6:30 PM

– Dinner with the Elders

Sunday March 15th

at either service:  Reception in the congregation as new members.
QUESTIONS ?
Call the church office at 215-482-0293 or email Lora at Office@levpres.org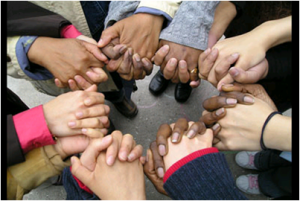 CLASS ONE
CLASS TWO
CLASS THREE
Notes
Homework – Write your Statement of Faith / Plan to attend March 20th meeting w/ Elders
What if I am not sure what to believe ?
If this is you, maybe the article we give to our teenagers when they are facing Confirmation will be helpful.
The question "Should I get confirmed?" is pretty similar to "Should I join the Church?"
You can read it here