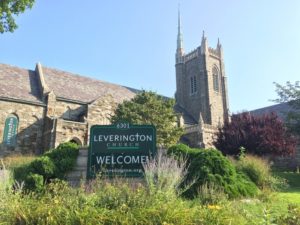 Leverington Presbyterian Church is located in Roxborough.  Our address is:
:
6301 Ridge Ave, Philadelphia Pa 19128
Here are two maps – a simple one followed by a detailed one: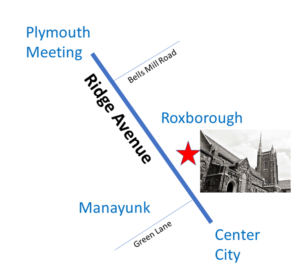 We are located on Ridge Avenue, across from Gorgas park – between Hermitage and Gates Street. We are one block south of Roxborough High school and one block north of the Dunkin Donuts/Planet Fitness.
We have free parking both in our church parking lot and on both sides of Ridge Ave.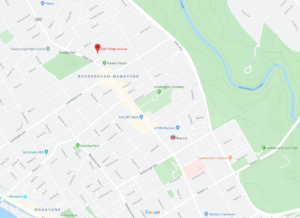 :