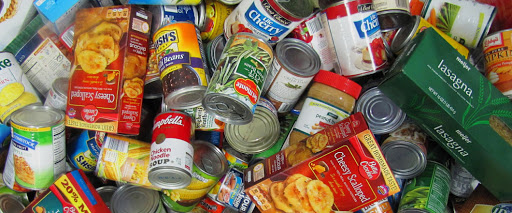 Here is a simple way you can help those in the Roxborough Community.
Saturday, October 2nd between 10am and 12pm in the church parking lot
We are collecting non-perishable food items for "The Table" food pantry. This is a great way to come together as a community and make a difference. We hope you can join us!
Suggested Items:
jelly; grape or strawberry – most needed
pasta – most needed
canned vegetables
box mashed potatoes
pasta – most needed
diced tomatoes low sodium
fruit juice
can/jar/bottle of fruit
canned soup
canned milk (evaporated)
broth or gravy
crackers & snacks
peanut butter; creamy or chunky
pasta sauce
dish liquid
cleaning pads/sponges/scrubbies
paper towels
toilet paper
tissues
breakfast food – cereal, pancake mix, oatmeal
lean protein – canned tuna, salmon, sardines, chicken, ham,
beans & lentils
whole grains – rice, quinoa, pasta, whole grain cereal, rolled oats
condiments – ketchup, mustard, salad dressing, BBQ sauce, mayo, etc.
Future Dates: October 2 and December 4