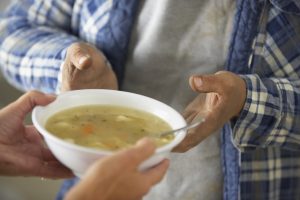 You can help feed people in need in Philadelphia.
On September 25 and 26 we will have the opportunity to serve others at Saint Mark's in Frankford. You can help by preparing meat and cheese sandwiches at home and bring them to the church, packing meal bags at church or handing out the meal bags at Saint Mark's. You can sign-up by click here. Contact Lora Gery at 215-482-0293 or

office@levpres.org

if you have questions.
DETAILS:
Friday Night – Drop off sandwiches between 6 pm and 7 pm                              Friday Night – Pack meal bags between 6 pm and 7 pm
Saturday Morning – Meet at Leverington Church at 10:30 am
After we load up the food we will be carpooling to:
4442 Frankford Avenue, Philadelphia, PA 19124