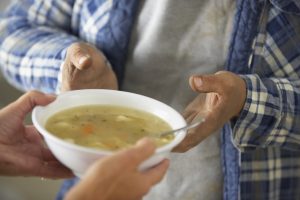 You can help feed people in need in Philadelphia.
On November 5th and 6th we will have the opportunity to serve others at Saint Mark's in Frankford. You can help by preparing deli meat and cheese sandwiches at home and bring them to the church, packing meal bags at Leverington or handing out meals. You can sign-up by clicking here. Contact Lora Gery at Lora
@levpres.org

if you have questions.
DETAILS:
Friday Night – Pack meal bags from 6pm to 7pm
Saturday Morning – Drop off sandwiches between 9:30am and 10:30am – Pack meal bags from 10:30am to 11:15am – Hand out meals at St. Marks (4442 Frankford Avenue, Philadelphia, PA 19124) at noon