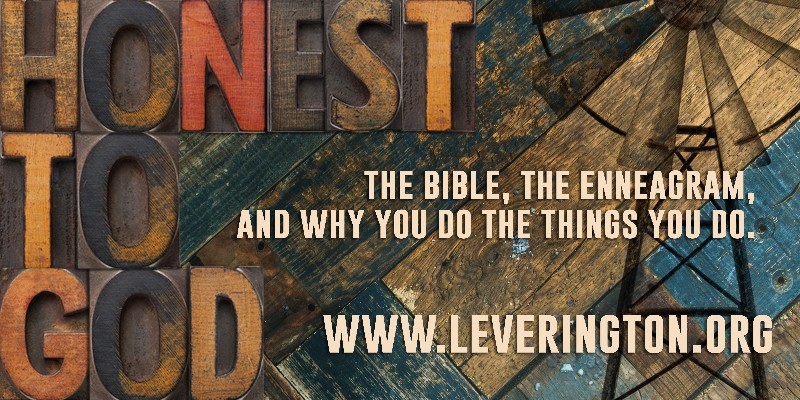 Starts Sunday Feb 9th!
Join us for our winter sermon series entitled "Honest to God" which will help you take a look at the things that truly motivate you, while helping you understand both your dark side as well as your unique, God-given strengths. Podcasts will be available.
Ever wonder what makes you tick, why you do the things you do? Many of us would say "I like who I am at my best but despise who I am at my worst." With its roots in the ancient church, the Enneagram is like a spiritual Myers-Briggs personality test that helps you see not only which deadly sins you are most vulnerable to, but also what particular strengths and beauty God has wired into your unique personality. It helps you understand the things that are really motivating you. John Calvin said "without knowledge of the self, there is no knowledge of God." If I know the Bible inside out but don't know myself, I will misapply God's word to myself and others. This nine week, scripture based sermon series is for people "who want to get out of their own way and become who they were created to be…."
Each Sunday during our worship services at 9:30 and 11:00, we will study a person in the bible that represents one of the 9 Enneagram personality types, and look for applications in our own lives. Sin corrupts and bends our personalities and the way we do life, but the power of God's Holy Spirit can unbend us and help us become the people we were always meant to be. We hope you can join us!