Why on earth is a Christian church talking about Harry Potter ?
Our church sees benefit in both practical, topical sermon series and verse by verse sermon series through a book of the Bible, so we take turns doing both. For example, we have just completed a wonderful journey through every verse of the book of Ephesians, and after Easter we will be starting a topical sermon series entitled "Harry Potter meets Jesus." For some of our folks (especially the generation that grew up with Harry) this will be exciting news. For others, not so much. Some might ask "Why bring into the church of Jesus Christ illustrations from a secular book and movie series, especially one that talks about magic and spells?"
I myself tend to lean on the 'better safe than sorry' side when it comes to entertaining stories that might subtly lead people astray with underlying false messages. I was personally quite skeptical and hesitant about this series until I read all seven books. They turned out to be wonderful opportunities to talk with our (then young) children about good and evil, morality, and how we should treat other people. But there are profound lessons for adults in these stories too!
So why is our church pursuing this path ?
My short answer would be two-fold:
First, it is possible to help a person "re-frame" an image, a song, or a story so that it points beyond itself to the truths of the gospel. When this happens, then every subsequent time that person encounters that thing in culture, it reminds them of Jesus. It is actually a way of creating signposts in the culture, in people's everyday lives, can point them towards the real story of redemption.
Second, all the great teachers of the Bible, including Jesus himself, met people where they were, and used cultural artifacts that people would readily understand in their teaching. Their goal was to start with things that people cared about, things that were an intimate part of their culture, and then use those things to move people to the deeper truths of the Gospel. In regards to that last point, for people of a certain age, it would be hard to find a more prevalent or foundational current cultural artifact than the Harry Potter series. It is the best-selling book series of all time. Author Connie Neal argues "Never before in the history of the world and literary experience have so many been united as a human family – despite differences in age, gender, ethnicity, culture, politics, nationality, or religion – by a series of books read globally and simultaneously in 65 languages."


The author of the series, J. K. Rowling, considers herself an Anglican Christian. So it makes sense that many of the most moving scenes and profound ideas in the series: life after death, the battle between good and evil, choosing love over hate, forgiveness, the seduction that comes with power, choosing to lay down one's life to save others, the evil of arrogance and prejudice, thankfulness for the simple things of this life – are all echoes of the truths originally taught in the Bible. She said she chose not to reveal the intentional Christian parallels in the beginning of the series because doing so would have "given too much away to fans who might then see the parallels." Rowling goes on to say that life beyond death and resurrection theology are clear in the two bible verses referenced in the story (Matthew 6:19, 1 Corinthians 15:26), and that these two verses "epitomize the whole series."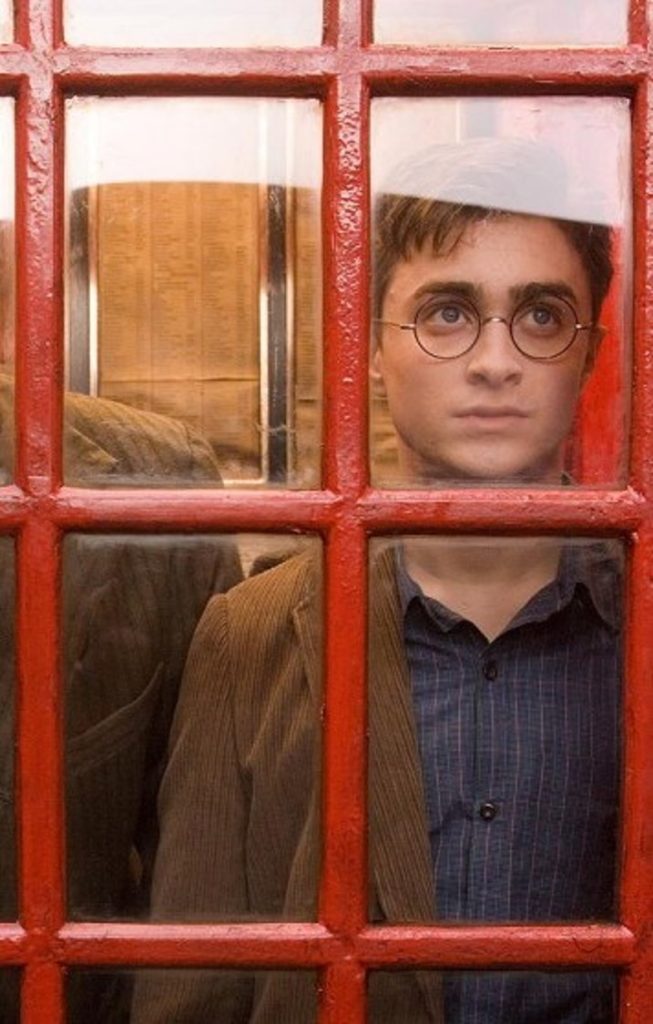 When it comes to the hard but worthwhile work of redeeming and re-framing those fragments of popular culture that can be redeemed, I suggest we follow two guiding scriptures.
The first one is "We demolish arguments and every pretension that sets itself up against the knowledge of God, and we take captive every thought to make it obedient to Christ." — 2 Corinthians 10:5 God is the sole author of all truth, and in His sovereignty He has seen fit to give some artists the ability to enflesh truths in stories so that they can pierce our dull hearts and moves us towards more obedient lives.
The second scripture comes from Jesus when his disciples were suspicious of the deeds and words of someone they were unfamiliar with. Jesus said to them: "Whoever is not against us is for us." – Mark 9:40 There is much that gets a free pass in the church that is not true Christianity at all. And paradoxically (due to God's common grace), there is much in the world and culture that points us to Him if we only have eyes to see. I think the Harry Potter story is not against the gospel, and in fact can serve as an on-ramp towards it.
For those who love the Harry Potter series, I ask you to think of this as a very unique opportunity to invite friends to church. This will be fun and challenging and Biblical. If not for this, then when?!
For those of you who have no interest in Harry Potter, I have good news! These sermons won't require any previous knowledge of these books. They will feel like a typical sermon centered on a scriptural text that includes a helpful illustration that happens to be a scene from a popular movie or book. As always our goal is to meet people where they are and lead them to the King of Kings. Or as our church mission states it "to intentionally help other people encounter the kingdom of God." The series will be primarily about friendships and relationships – how to create and keep healthy, God-honoring relationships in a world where people are becoming more and more isolated. Whether you are excited or skeptical at the prospect of this series – I would love to talk with you about it to hear your perspective. Please do pray that God would use this effort to draw people who are far from him to a saving knowledge of Jesus Christ!